Shopping Cart
Your Cart is Empty
There was an error with PayPal
Click here to try again
Thank you for your business!
You should be receiving an order confirmation from Paypal shortly.
Exit Shopping Cart
| | |
| --- | --- |
| Posted on October 27, 2014 at 9:07 PM | |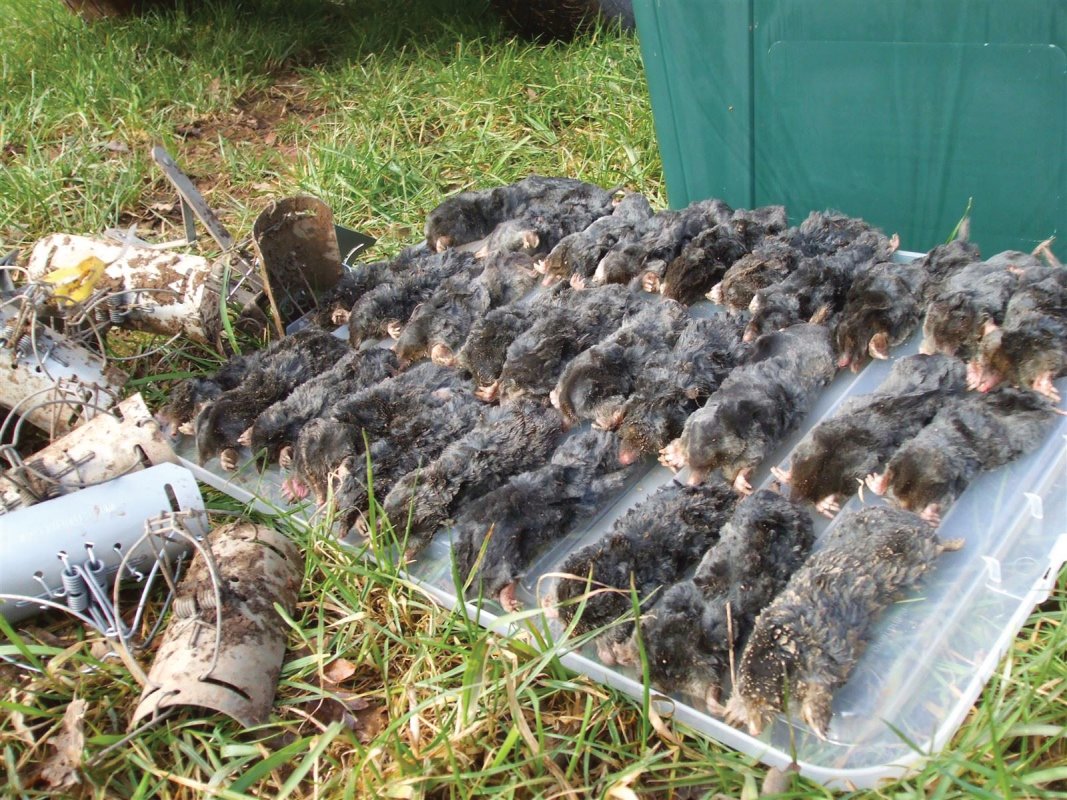 This year Barron Pest Control had a steady stream of mole work all through the summer, even in the drier months of high summer the moles managed to come into conflict with people especially if lawns & plants were being watered continuously causing un-naturally damp conditions - worms need damp and what attracts worms will in turn attract moles.
 As soon as the weather changed and we got some rain, the moles came out to play big time and we got calls from distraught gardeners, farmers, cricket clubs, golf clubs, pubs and even a cemetary.
 One particular mole in Coleford took 3 weeks to bring to book but in the main most problem moles were dealt with within 2 or 3 days of the traps being set. Indeed on another job in a farmer's garden near Wells I'd set several traps on a ravaged lawn, reached into the bucket for another trap and the trap I'd set seconds before went off, thinking I'd set it too finely, I pulled the trap out of the run to find Mr Mole already dead in the trap I'd only just set. I knocked on the kitchen door to show the client, who, with some colourful language, told me that he'd been after that mole for 6 months and that I'd caught it in 6 seconds. ( I hope he told all his mates !!)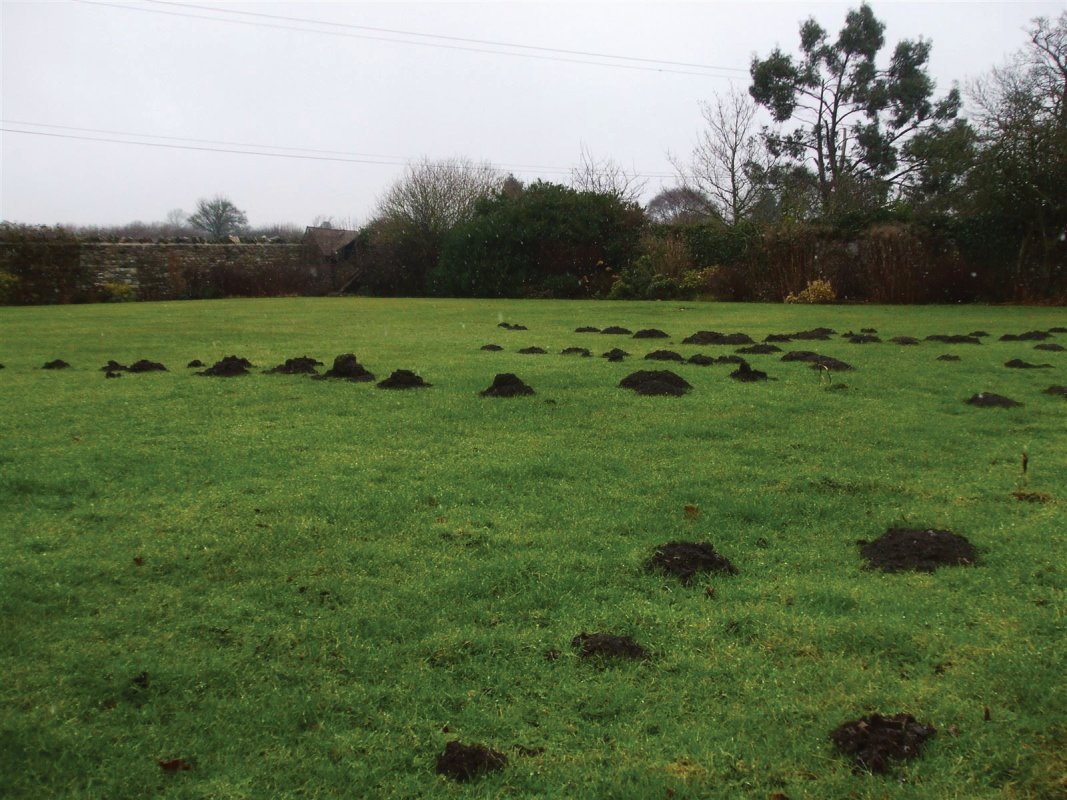 A first for me was a "Friendly Fire" incident on a job next to the Glastonbury Festival site, I pulled a sprung trap from a mole run fully expecting yet another dead mole but there held firmly around its neck by the catch loop of the trap was a weasel, it couldn't have been in the trap long as it was still alive, although it wasn't overly active at first. I released the unfortunate mustelid from the trap and at first thought the worst, but, after giving its chest a rub and blowing several times into it's mouth, it appeared to come back to life and scampered off into the long grass, apparently none the worse for its ordeal (and without biting me!!) ... I do hope it survived.
 Last weekend I was checking traps at a site near Stratton on the Fosse, I'd already pulled out traps with half a dozen or so moles when I pulled out a trap which held an apricot coloured or "Golden Mole". Animals like this are quite rare, indeed some say one in 100,00, but I did catch one several years ago not too far from the same location and I have heard of at least 2 others over the years, so perhaps its a sort of local mutant strain.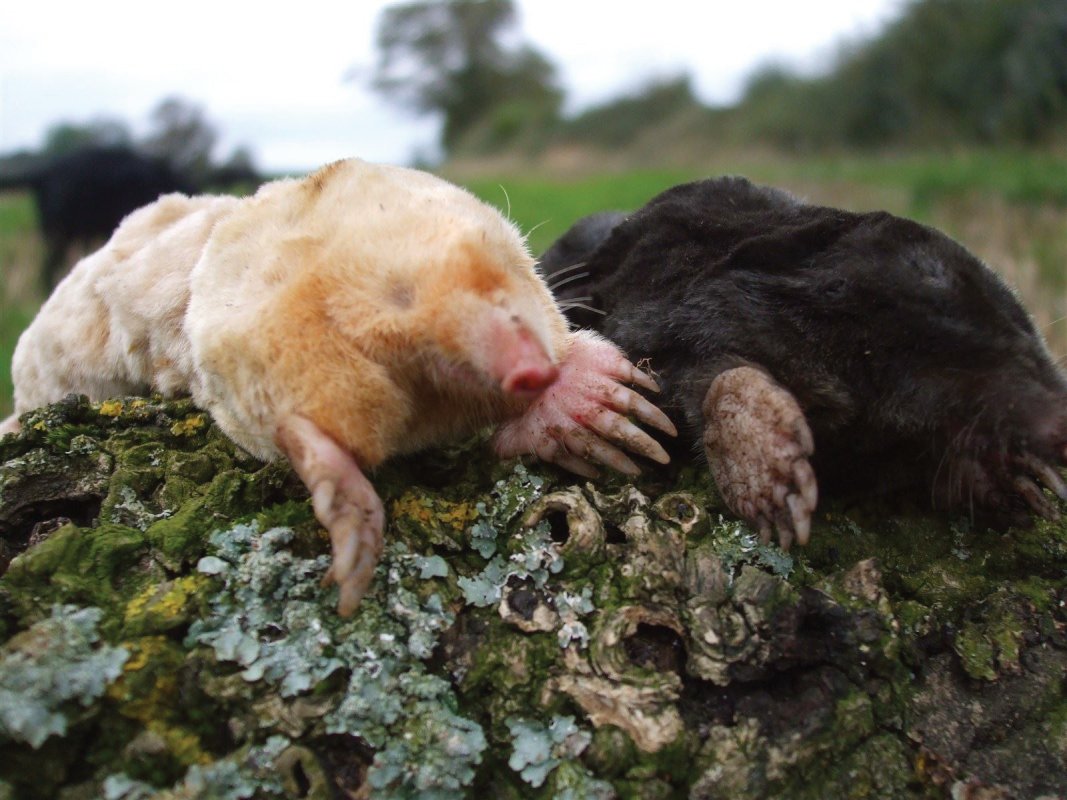 With the colder weather coming the moles will need to dig ever more extensive tunnel systems to sustain their voracious appetites and this is bound to get them into trouble with all types of land owners ..... I might have to invest in some more traps for this winter.
Categories: Mole trapping
/