Shopping Cart
Your Cart is Empty
There was an error with PayPal
Click here to try again
Thank you for your business!
You should be receiving an order confirmation from Paypal shortly.
Exit Shopping Cart
| | |
| --- | --- |
| Posted on September 26, 2014 at 6:36 PM | |
It's been a little while since I've posted anything here, looking back in my diary the mild spring weather carried on and I was kept busy with a steady stream of rats, mice, squirrels and moles.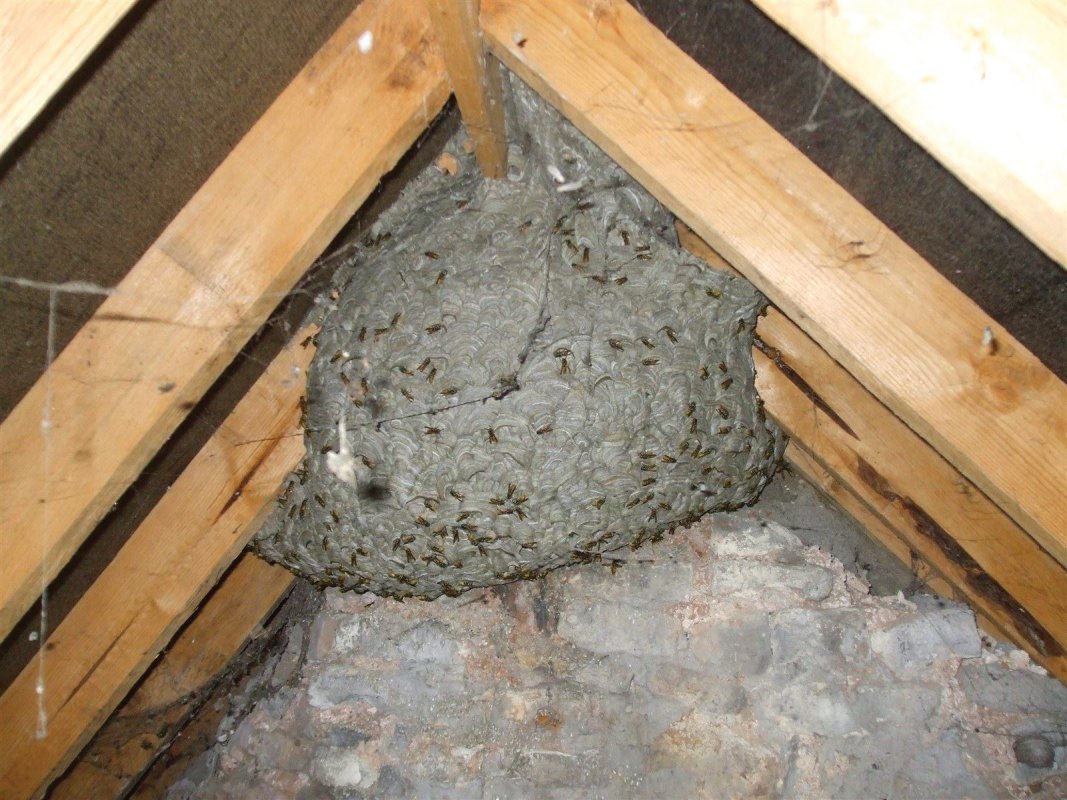 With the warmer days insects became evident and "Pest of the Month" for late May was the Tree Bumble Bee. I lost count of the number of calls I got for these, largely harmless insects. They are a new species to Britain, first recorded in Wiltshire around 15 years ago but judging by the numbers seen this year they are here to stay. I talked most folk out of having them treated, several nests were re-located to the end of our garden, some, unfortunately, the clients insisted on having destroyed.
 I treated the first "proper" wasp nest of the summer on June 11th, the nest had been constructed in the control panel of a gentleman's hot tub and each time the hot tub was turned on the wasps came out to play - not nice.
 Early one morning in July a distraught lady rang with a story that is everyone's worst nightmare, her son had got up in the night to use the loo and there frolicking in the toilet bowl was "Ratty", a panic ensued and the adventurous rodent disappeared back down the pipe. On lifting several manhole covers I found plenty of evidence of rat activity and after chatting to the neighbours found that there had been an on going rodent problem for several years. The sewers of three properties were baited over a couple of weeks until bait take ceased and then a "Non-Return" type valve fitted in the sewer main so that waste material could flow downstream but no unwelcome visitors could venture up through the drains - hopefully problem permanently solved.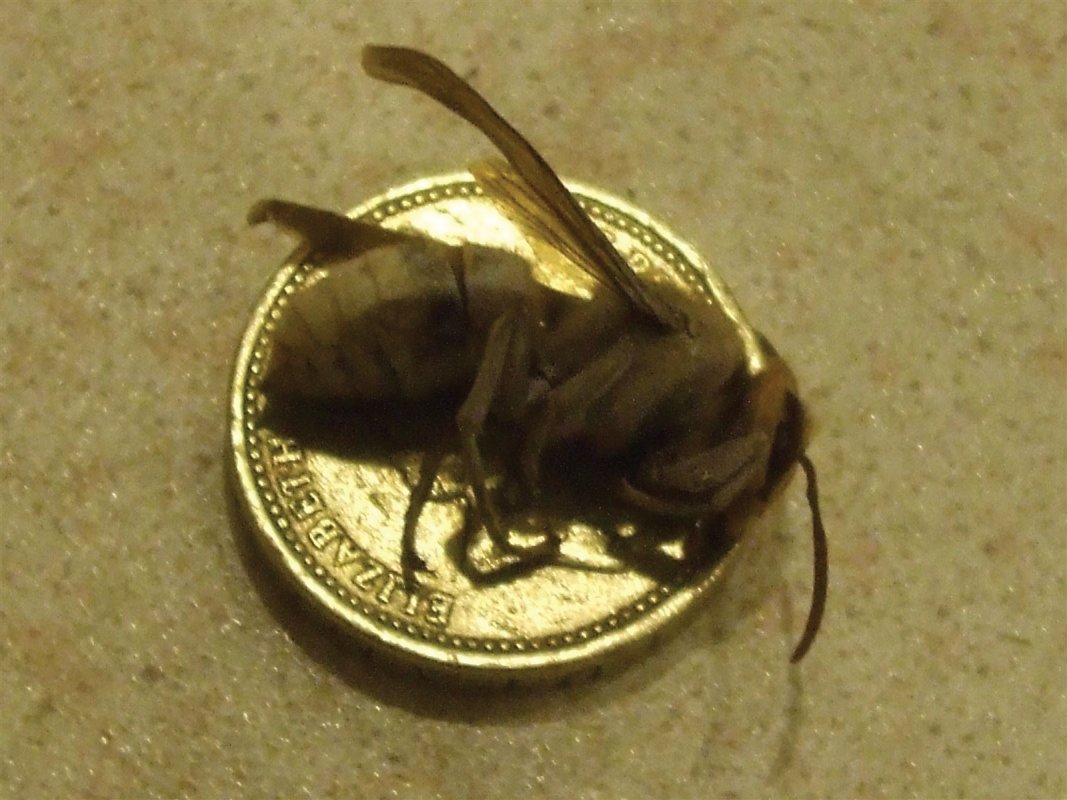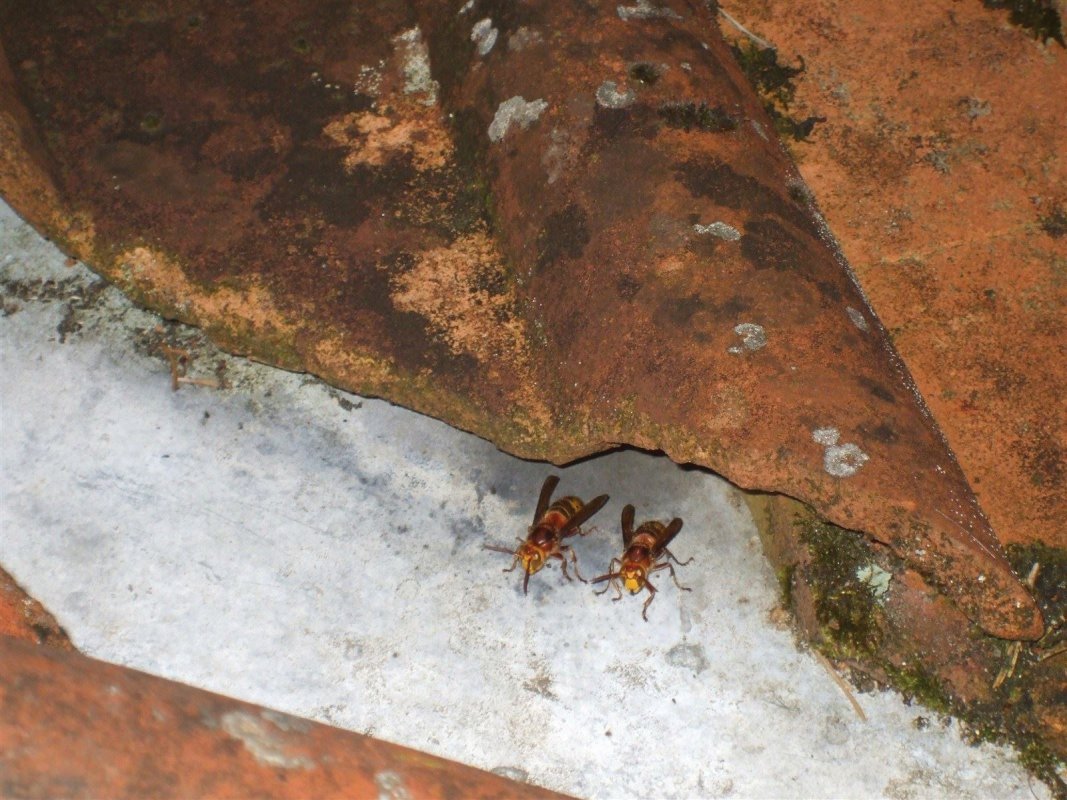 Most years I get called to deal with one or two hornets nests, this year, however hornets have been in abundance. One particular nest the insects were to-ing and fro-ing from an overflow pipe sticking out of a wall at high level, the nest was constructed inside a redundant water tank in the attic, all around the ball valve. I sprayed it with insectide and retreated to a safe part of the roof, while the tank sounded like it was going to take off.
 We are now at the end of summer and some of the wasp nests I've treated lately have been truly enormous. The wasps have had a good summer and the nests are now at their maximum density, one I removed recently was 34" across and weighed 12lb when I took it out of the client's roofspace after treatment. Nests like this are home to 1000's of wasps and treatment needs the correct equipment to be carried out safely, not like the one I was called to at the weekend where a chap had attempted to treat a huge nest with a can of "Raid" and a hosepipe - the wasps were highly agitated and I didn't treat them until the next day when they'd calmed down.
 Rats and mice are starting to come indoors now and I think this year Cluster Flies will be problematic.
Categories: None
/