Shopping Cart
Your Cart is Empty
There was an error with PayPal
Click here to try again
Thank you for your business!
You should be receiving an order confirmation from Paypal shortly.
Exit Shopping Cart
| | |
| --- | --- |
| Posted on March 17, 2014 at 6:46 PM | |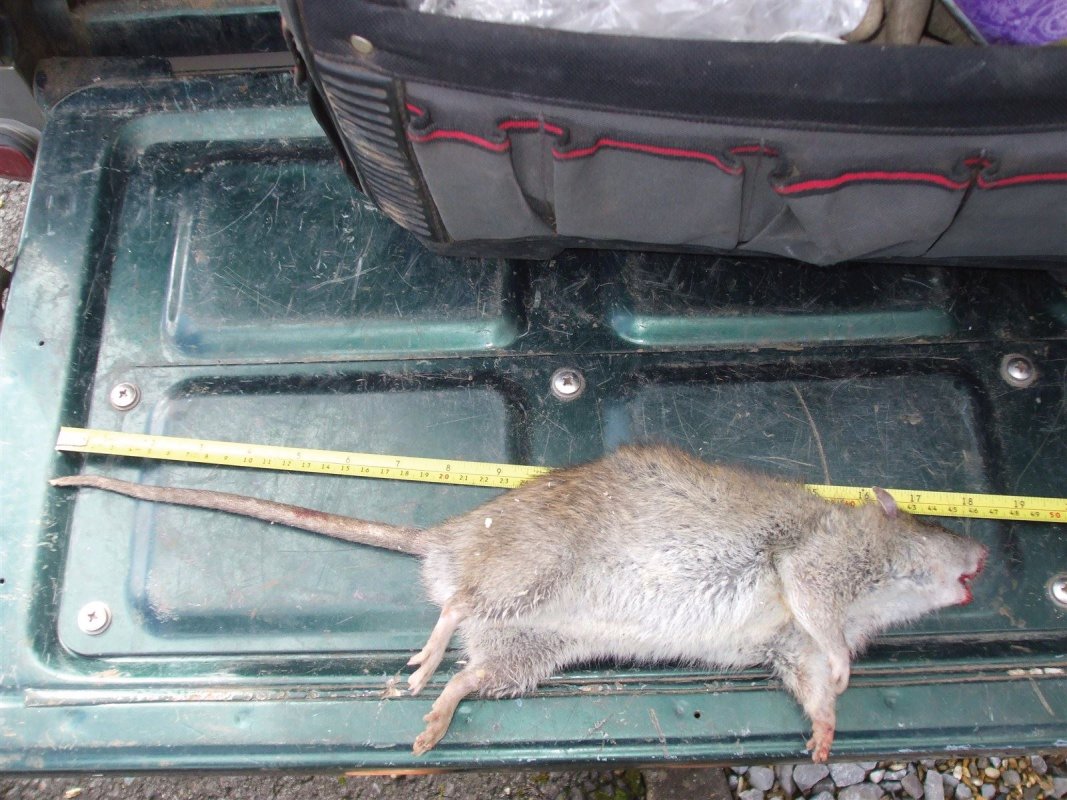 With the torrential rain of the winter months Barron Pest Control was kept quite busy dealing with a succession of rat infestations, which had been driven into people's  houses by the rising flood waters. One of the last ones brought to book was a big, old buck rat that had come in from the rain and taken refuge in a small industrial unit in a local business park. He had a ready supply of food in the bin area just outside, plus he had taken to raiding a bag of sheep food which was stored inside the unit. It fell to a strategically placed Fenn Mk 4 trap and measured just over 18" nose to tail (not the kind of thing you'd want scratching & gnawing it's way around your attic at night!)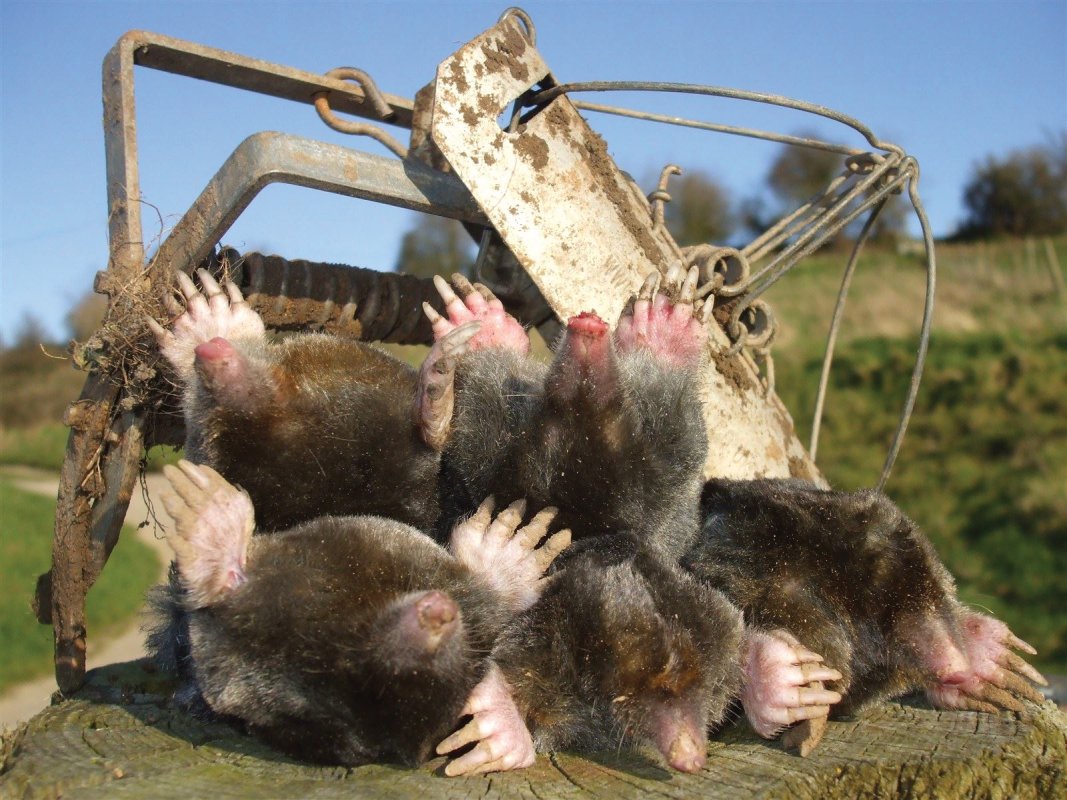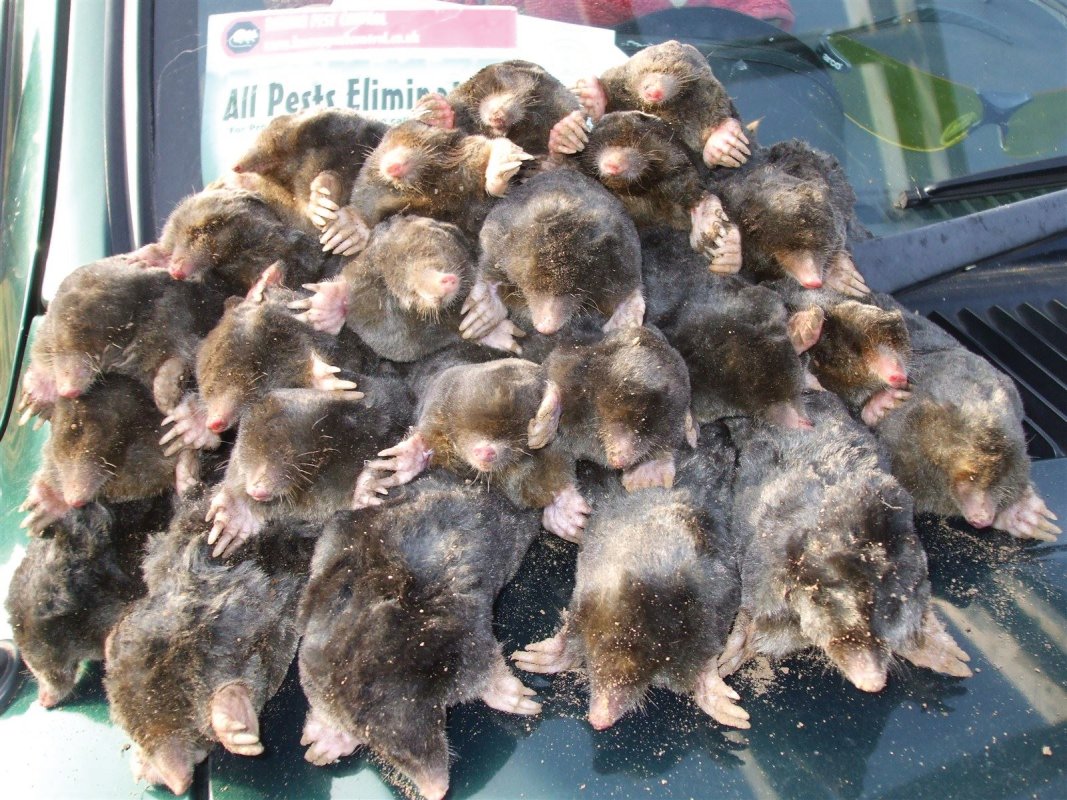 Since the rain stopped moles appear to have become a problem, although I was catching a few during the monsoon months, now the weather has settled down I think they have come out of the drier hedge banks and wooded areas and back into the pastures and grass lands which were previously flooded. This time of year the moles are thinking about mating and "double catches" are not uncommon in Duffus or "barrel type" mole traps.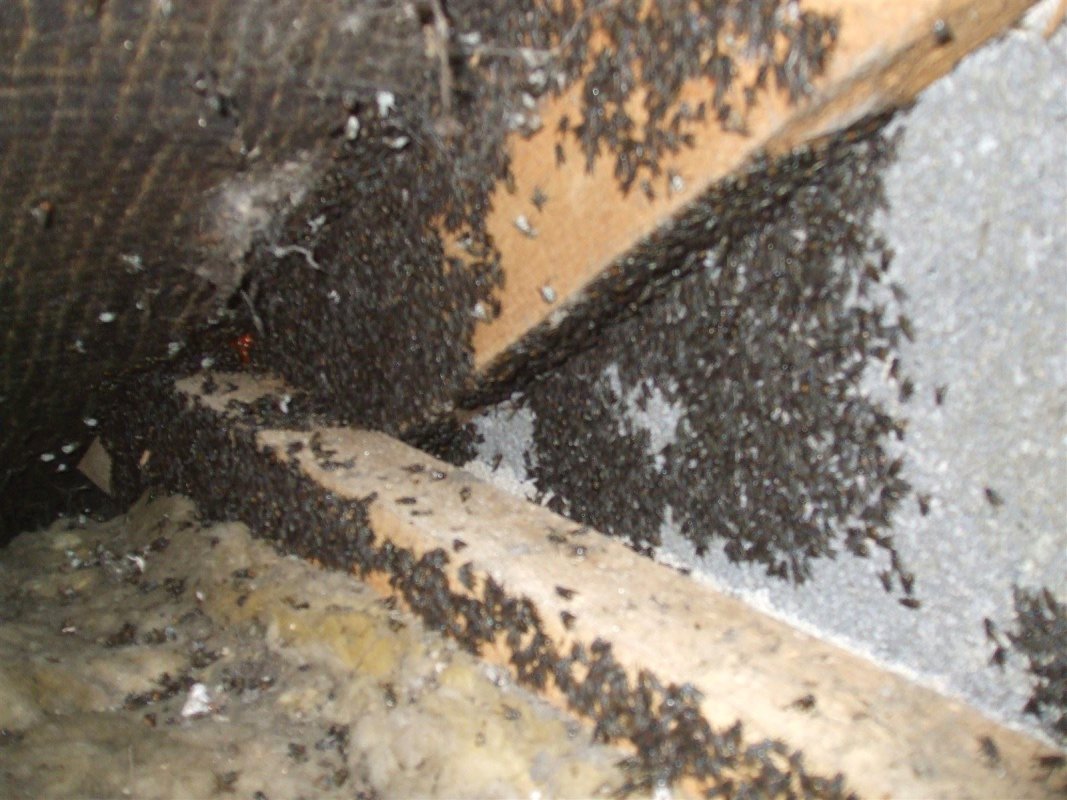 Bumble bees and honey bees have been active on recent sunny days and I've no doubt queen wasps will be waking up from their winter snooze too. While checking a loft the other day, after the client had heard "noises" I came across 1000's of Cluster flies, these too will soon be on the move back outside to breed and (hopefully) raise the next generation of pests for us to deal with.
Categories: Spring Pest Control (moles etc)
/