Shopping Cart
Your Cart is Empty
There was an error with PayPal
Click here to try again
Thank you for your business!
You should be receiving an order confirmation from Paypal shortly.
Exit Shopping Cart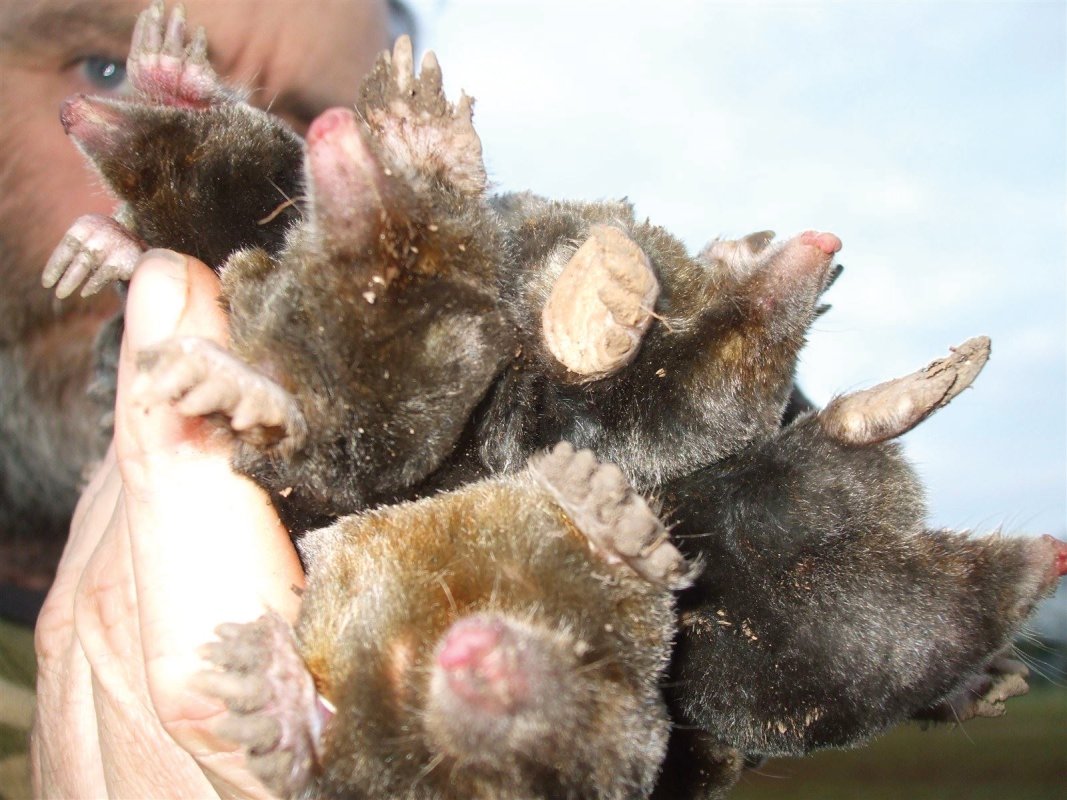 Have neglected lately to post any recent "Pest Adventures" as Barron Pest Control strived through the Winter and early Spring to combat what seemed like a never ending supply of moles and rats.
 With the very welcome Spring sunshine and no rain now for several weeks the torrent of mole jobs appears to have dried up for now, soon to be replaced by calls for "wasps" which are really either Tree Bumble Bees or Masonary Bees.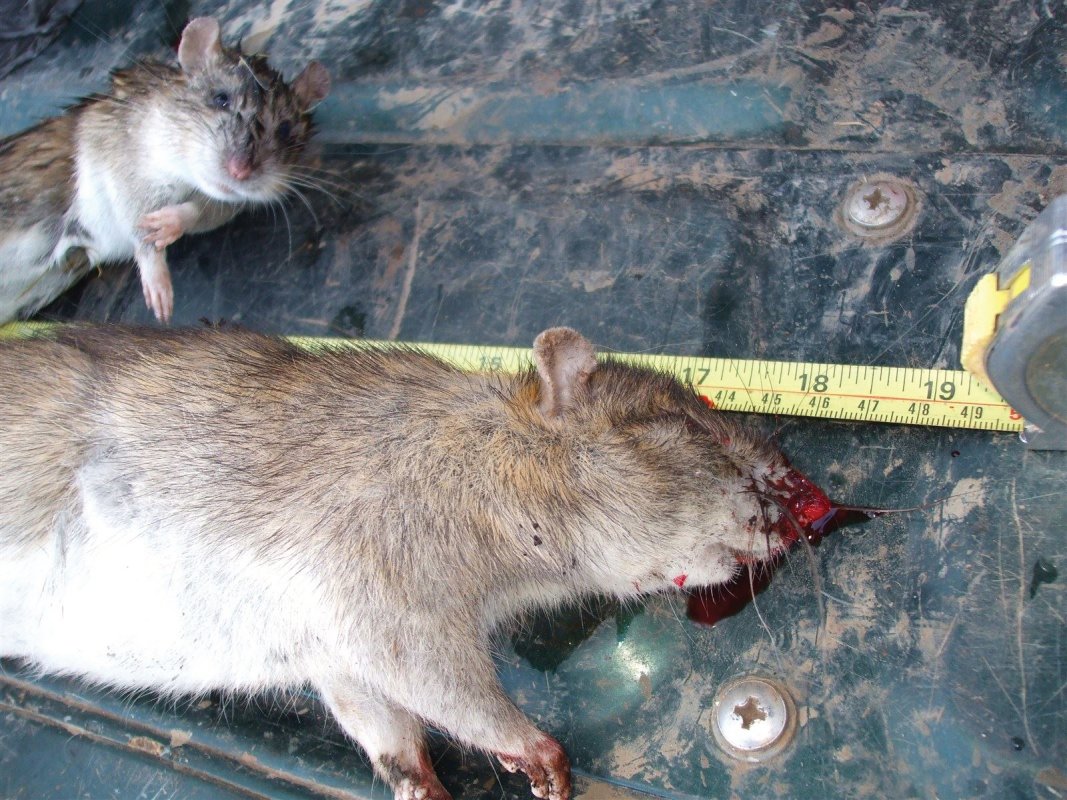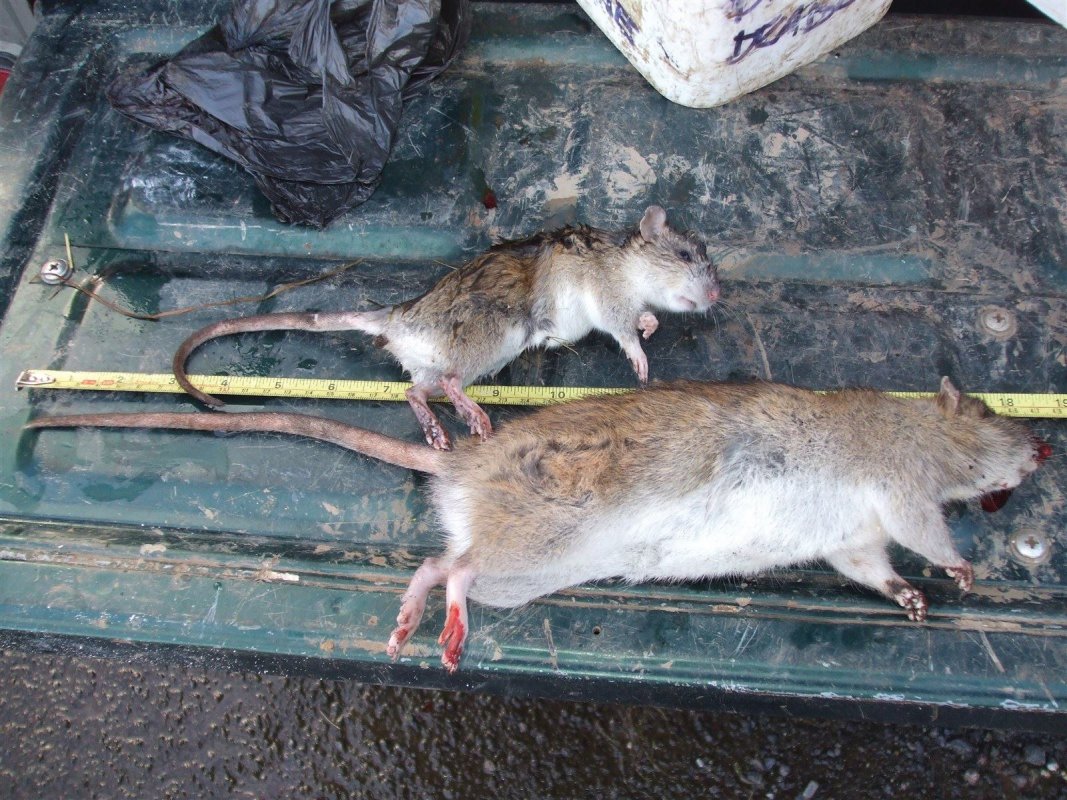 Rats were in abundance through the Winter and we had several calls to litters of youngsters in December, helped, no doubt, by the unusually mild weather. Infestations of rats can usually be quickly and safely dealt with by using anti-coagulant baits but I often set Fenn traps as well as a kind of "belt & braces" approach and if rats are caught in the traps then I have carcasses to present to the clients. The specimen pictured was caught in a garden near Radstock, it measured eighteen and a half inches or 47cm nose to tail and was one of several "big buggers" taken over the winter. I photographed it alongside one it's normal sized brethren just to get an idea of how big it actually was.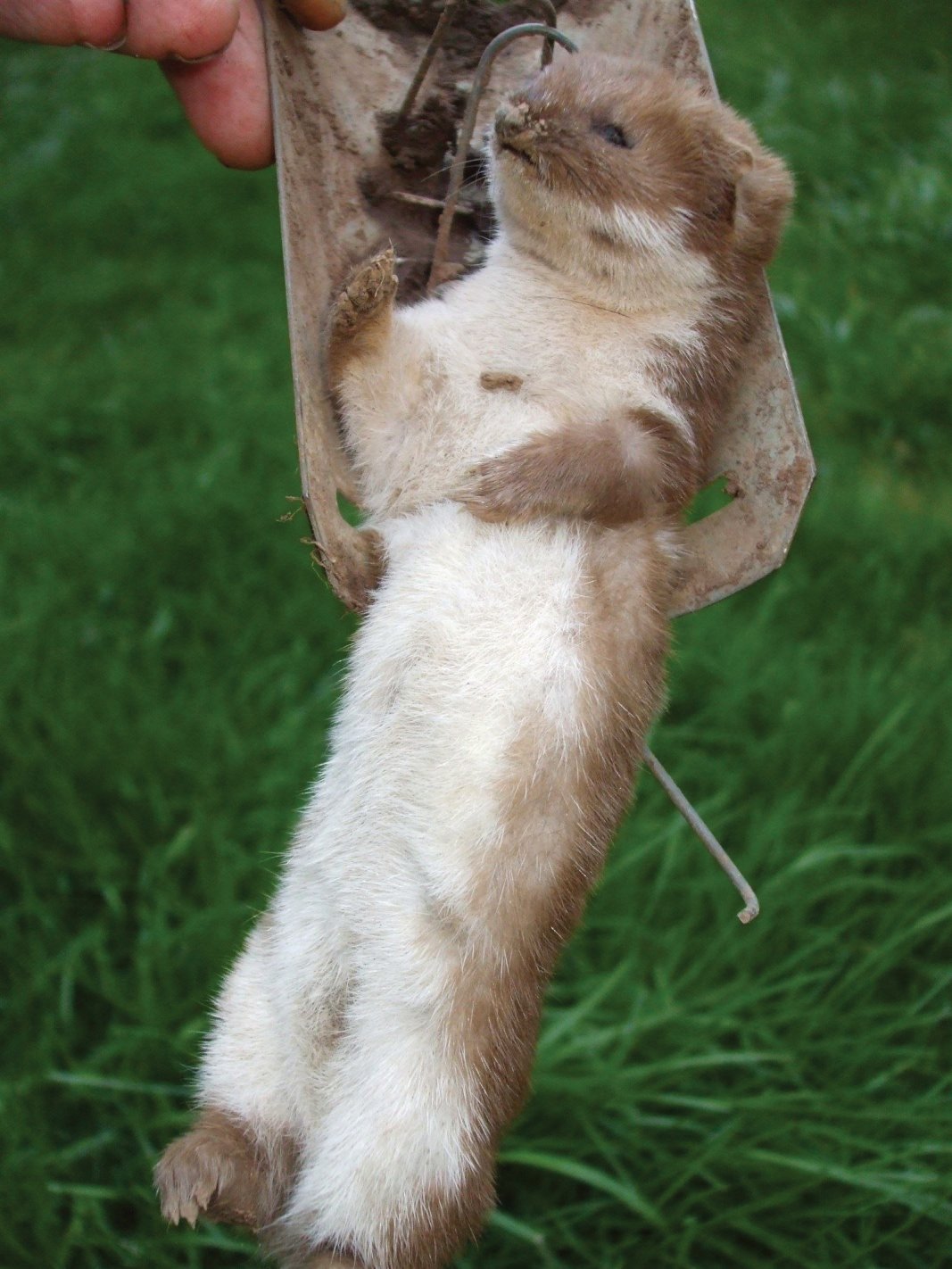 With moles they don't seem to vary much in size, the males are usually slightly bigger than the females and the "Mendip Moles", I think, are a bit on the scrawny side compared to ones from, say, more fertile ground towards the Levels or Wiltshire. I did have one "friendly fire" incident mole trapping recently when I pulled a sprung trap from the ground, expecting a mole, only to find I'd caught a weasel, unfortunately it was stone dead and I had no chance of reviving it like I was able to do with one last summer.
 With the transition from Spring to Summer the emphasis will change from mainly mammal pests to mainly insect ones, most of them buzz, bite or sting with varying degrees of ferocity and if we get a nice long Summer there's sure to be lots them about.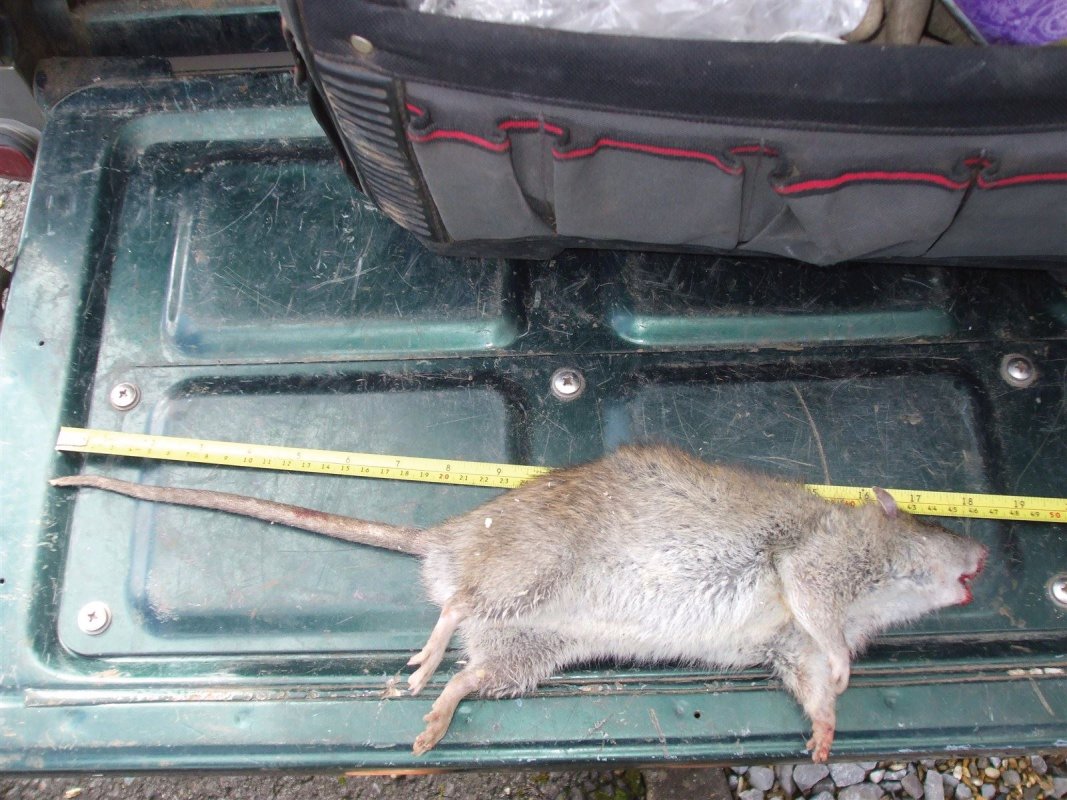 With the torrential rain of the winter months Barron Pest Control was kept quite busy dealing with a succession of rat infestations, which had been driven into people's  houses by the rising flood waters. One of the last ones brought to book was a big, old buck rat that had come in from the rain and taken refuge in a small industrial unit in a local business park. He had a ready supply of food in the bin area just outside, plus he had taken to raiding a bag of sheep food which was stored inside the unit. It fell to a strategically placed Fenn Mk 4 trap and measured just over 18" nose to tail (not the kind of thing you'd want scratching & gnawing it's way around your attic at night!)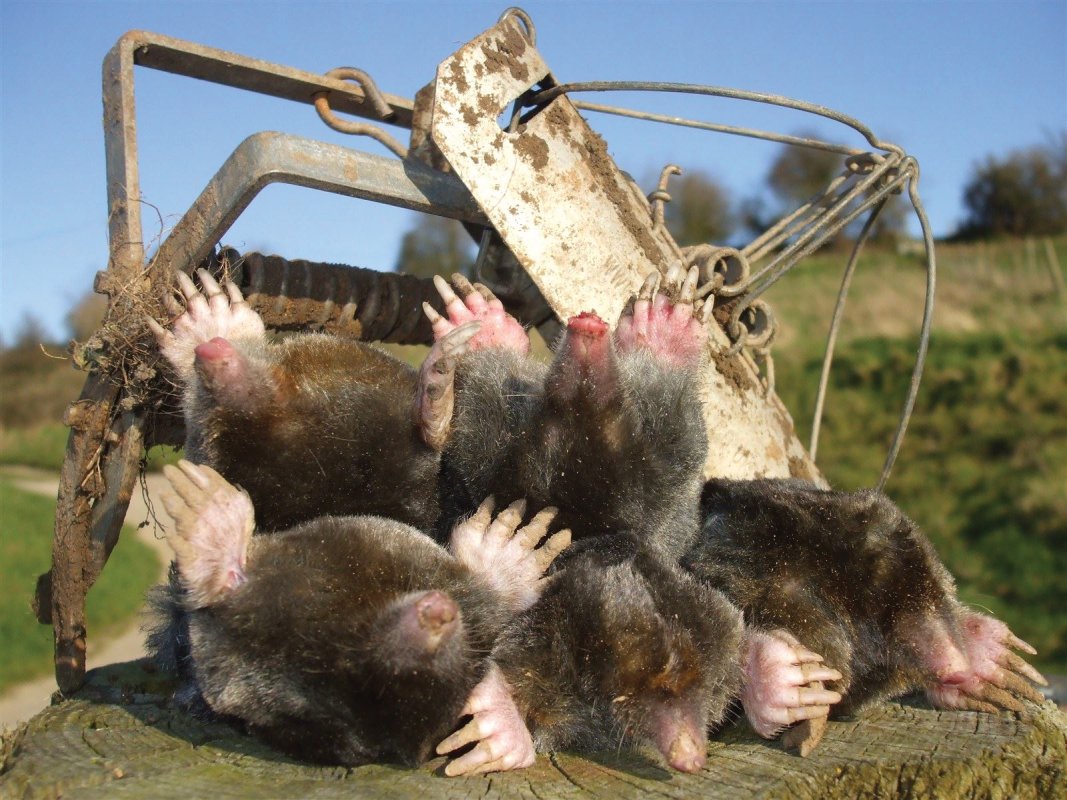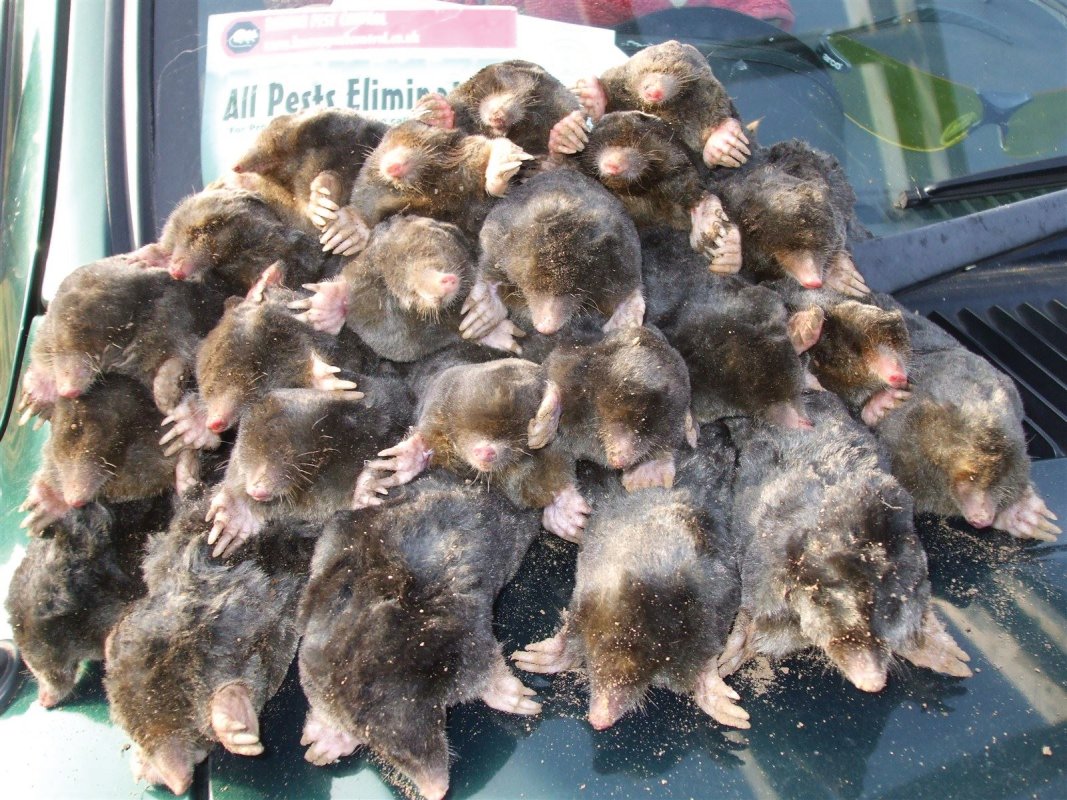 Since the rain stopped moles appear to have become a problem, although I was catching a few during the monsoon months, now the weather has settled down I think they have come out of the drier hedge banks and wooded areas and back into the pastures and grass lands which were previously flooded. This time of year the moles are thinking about mating and "double catches" are not uncommon in Duffus or "barrel type" mole traps.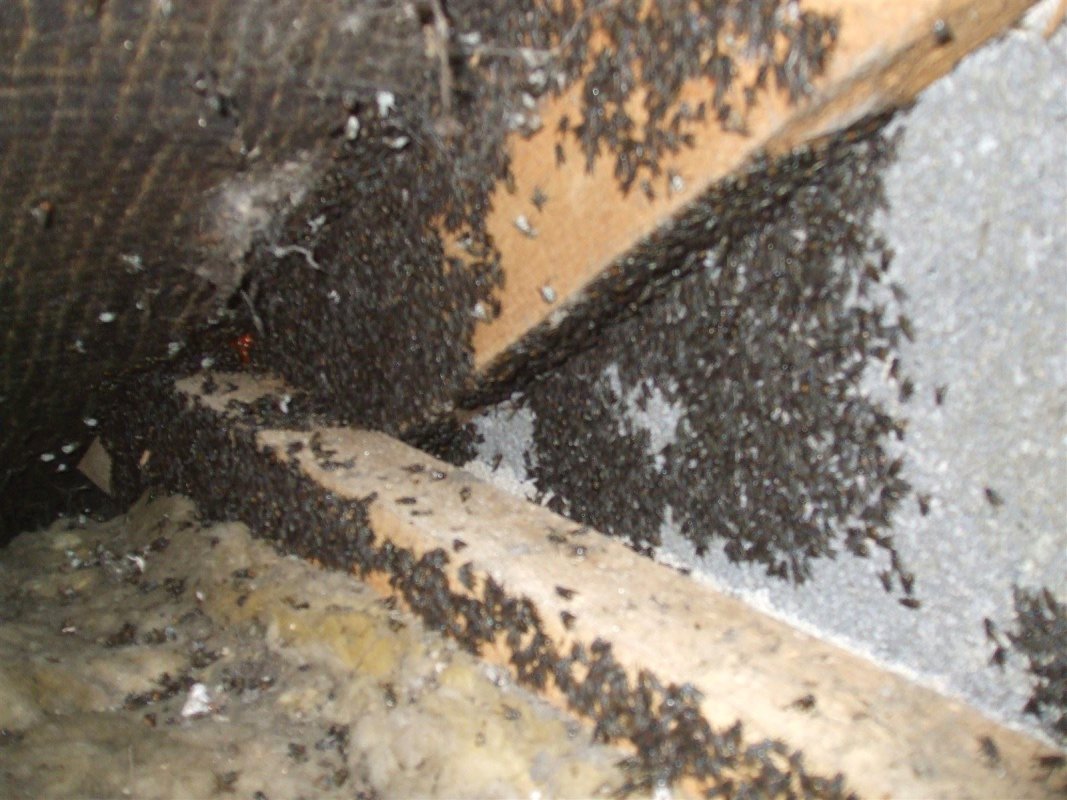 Bumble bees and honey bees have been active on recent sunny days and I've no doubt queen wasps will be waking up from their winter snooze too. While checking a loft the other day, after the client had heard "noises" I came across 1000's of Cluster flies, these too will soon be on the move back outside to breed and (hopefully) raise the next generation of pests for us to deal with.
While walking the dogs this morning I spotted the very welcome sight of not one, not two but three freshly arrived swallows swooping over a local pasture, a sure sign that at last the weather should wam up. ( I've no idea what they'll eat though as insect life seems very thin on the ground).
 Another "pest" which didn't do well in the monsoon last year was the wasp, I didn't treat very many nests and I've not seen many queens about yet this year, which is good for picknickers and barbequers but not what pest controllers want to hear.
 Likewise bumble bees appear scarce, the weather has been exceptionally cold but there should be some around now, hopefully plenty survived the winter, though locally they have a formidable foe in the huge numbers of badgers to contend with, I lost count last year of the bumble bee nests I found which had been dug out by badgers.
This chap obviously had "other things" on his mind.
/